Animal Footprint Wall Cards
00030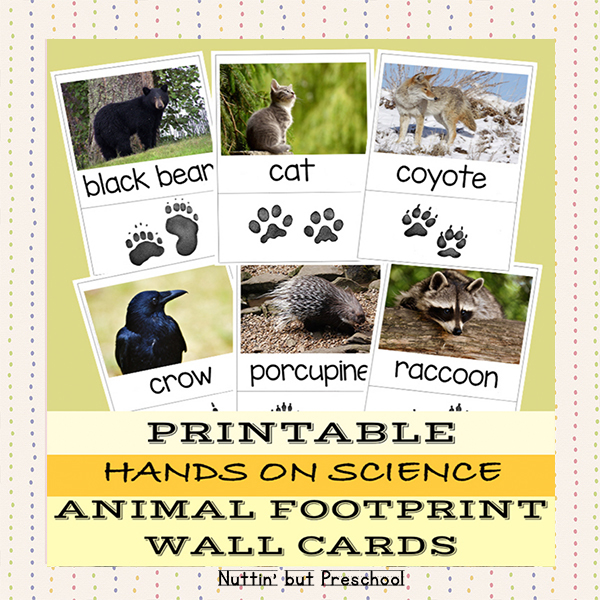 Animal Footprint Wall Cards
A set of nine animal footprint wall cards with full color, real animal pictures taken and assembled by myself to make a wall art assortment for your science center.

Set Includes 9 Cards
• Black bear
• Cat
• Coyote
• Raccoon
• Porcupine
• Crow
• Skunk
• Squirrel
• White tail deer
How To Print
The cards can be printed on computer paper, cardstock or photography paper.




All 9 of the animal footprint wall cards will print at full size on an 8.5 x 11 sheet of photo paper to make a beautiful science center wall card. Photography paper printing is the prefered method.