A-Z Initial Sound Puzzles
00028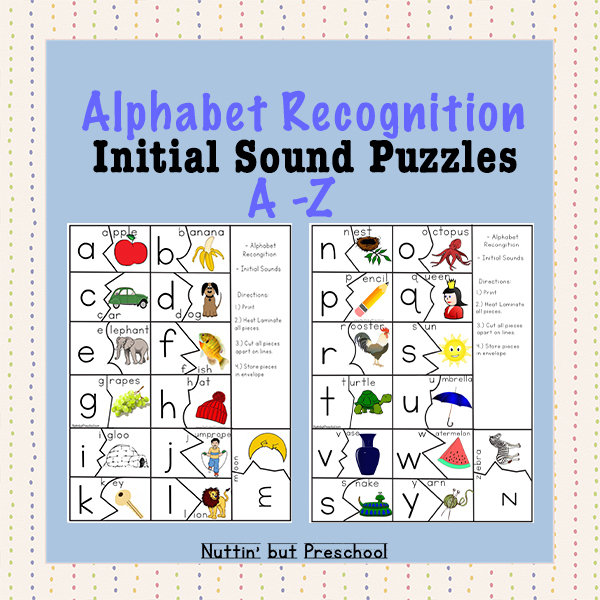 The alphabet recognition initial sound puzzle set has the lower case letters a-z. Each letter shows the initial sound letter of a word together with its picture. The initial sound puzzles fit together perfectly and can assist students to recognise initial sounds and to get first reading and writing skills.

What You Will Receive:
- a - m puzzle sheet
- n - z puzzle sheet

To Make:
- Photocopy the pattern on heavy card stock
- Cut apart the pieces

To Play:
Children match the correct picture and word together. The way the puzzle pieces fit together will give children an idea what letter pieces go together.

Storage:
The piece will easily fit inside an envelope for easy storage.


I use Paypal to accept payments. All payments are directed and processed through the Paypal site, not by me. They have teams of people in place to keep your payment information safe and secure.